This program is no longer available because Kim Kardashian has stopped supporting it.
Fit in Your Jeans by Friday was a 3 disc series of workouts led by Kim Kardashian, released in 2009.
The 3 DVD pack included:
Ultimate Butt Body Sculpt
Amazing Abs Body Sculpt
Butt Blasting Cardio Step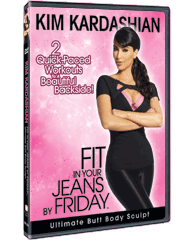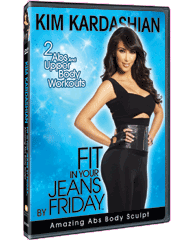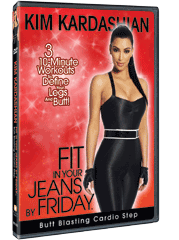 This is the old trailer and a sneak peek into the videos:
Although you may be disappointed that Fit in Your Jeans by Friday is no longer available, there are many other home exercise programs that you could try.
Click here to see the UTHFA list of top home workouts.