Theoretically, starving yourself does help you lose weight. If you deprive your body of calories by not eating food, it will start to use the sources stored in your body, eventually using up the fat stores.
Theoretically, your weight follows the following equation:
Weight Loss  =  Calories Burned  –  Calories Consumed
This may tempt you to increase the calories burned or decrease calories consumed to maximize weight loss. In fact, it seems like starving yourself would be a fool-proof method to maximize weight loss. However, starving yourself is a drastic way to diet and practically, this method will not work.
What Happens When You Starve Yourself?
Here is what will happen if you starve yourself – or in other words, eat significantly less than your recommended calorie amount:
You will be hungry, and will constantly be thinking about food. Eventually, you will binge eat, and then you will feel bad about yourself for doing so. This behavior will lead to very negative thinking, guilt, and depressed mood.
The recommended caloric intake is 2000 calories for women and 2600 calories for men, according to the USDA guide. The following chart is a general timeline for your diet if you choose to stay significantly below the suggested amounts.
What Happens When You Eat Too Little
| Time Into Your Diet | Your Mind | Your Body |
| --- | --- | --- |
| 5 HOURS | - You will feel strong and motivated to lose weight. You will feel like you can finally control yourself and will achieve your weight loss goals at this attempt. | - Blood sugar and fat sources will be targeted to supply energy for your body. |
| 3 DAYS | - You will feel hungry, but the fast weight loss you observe in only a few days will keep you motivated to stick with your low-calorie diet. | - Your body will continue to use up blood glucose and body fat, but will also begin to target muscle mass for energy. |
| 2 WEEKS | - You will feel hungry. You will be constantly thinking about food, causing an increase in irritability and sometimes depression. | - The main target for energy at this point is muscle mass. Your body will become sluggish and you will develop nutritional deficiencies. |
| 1 MONTH | - At this point, you may feel like your entire life revolves around your next (small) meal. | - You will feel a decrease in overall body energy which may affect your daily activities. |
| 2 MONTHS | - You will give up and realize that the misery is not worth it. You will realize that the weight loss was not worth giving up your energy and happiness. After all, your goal is to be happy, right? | - Your weight will plateau. You may develop other health problems, including mood swings, gastrointestinal problems, and sleep disorders. |
The point is, no matter how long you will last on very low caloric intake, eventually you will stop starving yourself because your body will make you stop. This, or you will develop an eating disorder and will need medical help to get back to being healthy.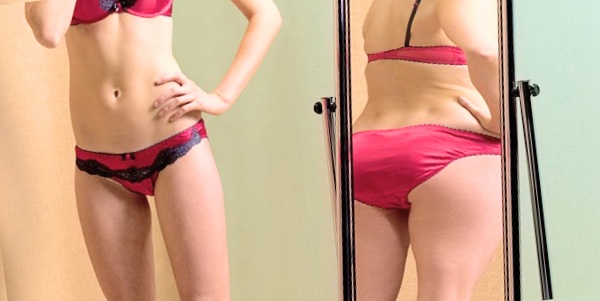 Tips to Maintain a Healthy Diet
Drink water. Sometimes, our minds mistake hunger for thirst. It is a good habit to drink a full glass of water before every meal, and more throughout the day as needed. Overall, studies show that drinking more water accelerates weight loss (1). In fact, one study showed that middle-aged overweight participants who drank water before each meal lost 44% more weight than the group that did not drink water (2). Water also helps with daily body functions (3), including:
Avoid empty calories, such as fruit juices and pop. They do not substitute water and provide no nutritional value.
Eat vegetables with every meal. You don't have to eat only vegetables.In fact, you should incorporate foods from all the food groups into your daily meals. However, eat a lot of veggies with every meal. This will help you fill up on foods that are nutritious and low in calories, while also leaving room for other foods. To gain a better understanding of the balance required in your diet to help optimize digestion and weight loss, learn about the Lean Belly Breakthrough here.
Don't skip meals, especially breakfast. Keep your body's metabolism working from the start of the day until the end. Studies show that eating small meals and snacks throughout the day increases fat loss, compared to heavier, infrequent meals (4, 5, 6). If you skip a meal, your metabolism will slow down. If you suddenly eat a heavy meal after being hungry for a long time, your metabolism will be shocked and will not process the food efficiently.
Focus on consuming your recommended amount of calories every day from healthy sources. Exercise regularly. The key to reaching your goal is to make sure that you are happy while doing it. If you starve yourself or exercise too much that you are no longer happy, I can guarantee you that your plan won't lead to long-term health and fitness. Do what makes you happy, and you will see results.
My Story
I was 5'7" and weighed about 150 lbs. I decided to decrease significantly the number of calories I consumed every day to lose weight and get a toned body.
I ate mostly salads every day, with very limited and restricted amounts of meat, dairy, and dessert. I counted calories all the time. I worked out every day at a very high intensity.
After about 2 months, I was at my goal weight of 130 lbs. I felt great about my body, put on a bikini and went to the beach. But, I was REALLY REALLY hungry and exhausted from my workouts. Since I was already happy with my weight and fitness level, I decided I could start consuming my recommended number of calories daily. I saw that my weight was increasing daily. One slight step back from my 'starvation mode' and I was gaining weight. I felt like every bite was a pound I was gaining back!
After careful consideration, I realized that I was way too miserable counting calories and thinking about food all the time. It wasn't worth it. I started eating healthy but plenty – enough not to feel hungry. I continued to exercise but reduced the intensity and frequency to about 3 times per week. I gained some weight back, and within a few weeks, I was at 140 lbs. Interestingly, did not notice a change in my dress size or tone of my body.
I realized that this was a routine I could keep up with for long-term. I was not walking around hungry all the time and I had high energy levels. 3 years later, I am satisfied with my current weight. I feel healthy and happy, and there's no way I'll ever try to starve myself like I did back then.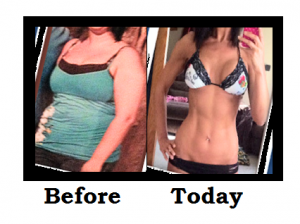 I am here to urge all of you to start thinking about your health and fitness as a lifestyle goal rather than a number on the scale. Starving yourself does not work for gaining and maintaining your health and happiness. Through trial and error, find a routine for diet and exercise that keeps you happy and maintains your energy levels as high. Pick the right activities for your personal goals. This way, you will be able to stick with your routine long-term, and that is what health really means.
Good luck!
Jennifer Lynn
Salt Lake City, UT
UTHFA blog contributor