here
.
Price starts at $129.95 for a bag with 30 servings. Shakeology offers a 30-day money-back guarantee, even if the product was opened and used. You may even return an empty bag for a full refund.
Top Alternative: Organifi Green Juice. It is a powdered supplement that has similar effects to Shakeology, but is a lot healthier. Read our review for Organifi Green Juice.
Health Features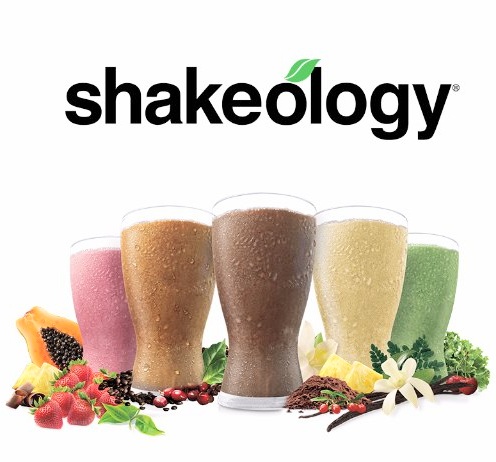 Here are the unique features and benefits of Shakeology:
Meal Replacement. Shakeology offers the nutrition of a full meal without the time and effort required to prepare a traditional meal.
Detox and Better Absorption of Nutrients. Shakeology will provide noticeable detox effects that will make you feel more refreshed, alert, and energized. In addition to giving your body more nutrients within the shake, your body will also adapt to better absorption of nutrients from your other meals during the day.
Weight Loss. According to a study, on average, men and women in the US consume extra calories every day. By replacing a meal with Shakeology, you are preventing over-consumption for that meal. Also, the ingredients in Shakeology help reduce food cravings which will keep you satisfied longer and further reduce caloric intake throughout the day.
Improved Digestion. Improved digestion will help you feel lighter and reduce tension in the abdomen that is often caused by eating in high quantities. The ingredients are easy on the digestive system and overall the quantity consumed with Shakeology is lower than with a regular meal.
Lower Cholesterol. Nutrients in Shakeology help improve overall cardiovascular health and reduce levels of unhealthy cholesterol.
Improved Cognitive Function. Like with any healthy diet full of nutrients, over time you will notice that your mind is clearer and more alert. Your mental focus will improve and you will feel more present in your daily life.
Preparation
The preparation instructions on the label suggest mixing one scoop (about 42 grams) of Shakeology powder mix with 1-1.5 cups (250-375mL) of cold water or beverage (juice, almond milk, etc.) and ice in a blender. Mix well until smooth and enjoy.
Although this is the easiest way to enjoy Shakeology, the official website also offers other recipes with the powder, including pancakes, pies, and oatmeal. To view UTHFA's favorite Shakeology recipes, click here.
Customer Reviews
Feel free to leave a concise, well-written review of Shakeology here.
Click here to submit your review.
---
---
Great if you want to bulk up
Shakeology is an awesome supplement to your workouts if you want to gain muscle and bulk up. I noticed that my workouts are more effective if I drink Shakeology before and after the exercise(I split one shake in two - so a total of one shake per day). It helps my endurance and I noticed I was gaining muscle faster. I drink the Chocolate flavor and I recommend it.

---
It's OK
I decided to try Shakeology Chocolate after all the rave reviews. It's not bad. Looking at the ingredient list, it's quite natural and comprehensive of many essential vitamins and nutrients. I like the taste of the Chocolate flavor shake...it's rich and tastes like a milkshake.

My only complaint is the price...it's a serious drawback because I was hoping to continue purchasing it in the long-term. I'll have to think about whether this is something I can afford.

---
Never going back
I tried Shakeology on a whim and I'm never going back. This shake helps me feel full and energized all day. I feel slimmer and better. It might be a placebo effect but I don't care! It does its job and I'm recommending it to all my friends. Worst case, if you don't like it, just return it for a refund.

---
Great but not organic
Sep 20, 2017
by
Francesca
I've been consuming Shakeology for about 3 weeks now. I bought the Chocolate and Vanilla flavors...I like Chocolate more but the Vanilla is also not bad for variety. This really helps me stay full longer than any other regular meal I consume (with the same amount of calories). I've lost 8lbs (and I haven't changed anything else about my lifestyle just yet!)

The only drawback I see here is that Shakeology is NOT organic. Even though it's free of antibiotics and BST, I would have liked to know that the protein source is grass-fed and organic - especially since it's quite expensive.

Regardless, I will continue to consume a serving of Shakeology every day because I can't help but love the results... 🙂

---
Ridiculous!?
$130 plus shipping for this shake is ridiculous. Plus, you shouldn't have to add any fruits to your shakes to make them taste good. I can go to my local GNC or supplement store and purchase a meal replacement shake for a third of the price, and it will taste much better. Stay away from this.

---
Shakeology
rated

3.7

/5 based on

31

reviews.
Ingredient Analysis
Each Shakeology shake provides 160 calories. To view the ingredient label found on the packaging of Shakeology mix, click here. Shakeology contains the following ingredients:
Super-protein blend, including Whey, Sacha Inchi, Chia, Flax, Quinoa, Amaranth, Brown Rice, and Pea.

This highly absorbable source of protein will help build and maintain muscle mass, as well as help muscles recover after a workout. For those who are trying to lose weight and gain tone, these ingredients will help you see results faster and clearer.
The amino acids in whey protein contribute to the increased cognitive focus delivered by the shake.
Each serving contains about 16 grams of protein, which is the equivalent of a serving of Greek yogurt.

Pre- and Pro-biotic and digestive enzyme blend, including Yacon Root, Lactobacillus Sporogenes, Amylase, Cellulase, Lactase, Lipase, Protease, Papain, Bromelain.

These are ingredients that support the "friendly" bacteria in the digestive tract, improving absorption of nutrients and minerals in the gut.
Probiotics also help you feel lighter after a meal, reducing unwanted problems such as bloating and gas.

Superfruit/antioxidant blend, including Camu-Camu, Acai, Acerola Cherry, Bilberry, Goji Berry, Grape Seed, Green Tea, Luo Han Guo, Pomegranate, Rose Hips. For more information on super-foods, click here.

These antioxidants get rid of cell-damaging free radicals in the body. They have been shown to help prevent chronic conditions like cancer and vision loss.

Super-green/phytonutrient blend, including Moringa, Chlorella, Spirulina, Spinach, Barley Grass, Kamut Grass, Wheat Grass, Oat Grass.

Shakeology contains phytonutrients, including flavonoids, polyphenols, anthocyanins, and catechins. These ingredients help alkalize the body to promote detoxification in the liver, kidneys, and blood.

Adaptogen blend, including Ashwagandha, Astragalus, Cordyceps, Ginkgo, Maca, Maitake, Reishi, Schisandra, Tulsi (Holy Basil)

These ingredients help reduce stress, support the immune system, and balance the endocrine system.

Other Vitamins and Minerals: Shakeology contains a source of vitamins and nutrients that are recommended in daily diet, including:

Folic Acid: reduces the risk of stroke, improves sperm quality, and reduces the risk of macular degeneration.
Biotin: helps break down fatty cells and improve metabolism.
Pantothenic acid: helps fuel oxygen to the muscles which promote muscle recovery during and after workouts.
Phosphorous: helps strengthen tooth enamel and prevent tooth decay.
Iodine: helps thyroid function, which improves metabolism throughout the body.
Magnesium: helps regulate blood sugar, heart rhythm, and immune system function.
Zinc: has anti-aging properties and boosts the immune system.
Copper: reduces the risk of osteoporosis, infections, and diabetes.
Manganese: helps the body properly digest other nutrients like zinc, copper, and iron.
Chromium: enhances the production of insulin, reducing the risk of diabetes and promoting a healthier metabolism.
Molybdenum: strengthen tooth enamel and prevent tooth decay.

"Other Ingredients"

Natural Sweetener Blend (Non-GMO Fructose, Stevia)

Unlike other health shakes that use Aspartame and other artificial sweeteners which have been proven to cause cancer, Shakeology uses Stevia. Stevia is a 100% natural sweetener derived from sweetleaf and sugarleaf.
Each serving contains a total of 10 grams of sugars.

Natural Flavour: Shakeology offers many flavours for shakes, but it always uses natural flavour to make it delicious.
Xantham Gum and Guar Gum: These are laxative ingredients that help with food thickening. They have also been shown to help improve digestion.
Shakeology Clinical Trial
Here is a video describing a clinical trial conducted to assess the effects of Shakeology:
In summary, a group of 50 participants were required to drink Shakeology for breakfast and lunch for 90 days. No other changes in exercise or diet were required. The study showed that participants lost around 9 lbs after 90 days. There were also marked decreases in cholesterol.
Flavors
Shakeology is available in 7 flavors: Chocolate, Chocolate vegan, Strawberry, Greenberry, Café Latté, Tropical Strawberry Vegan, and Vanilla. Click here to see a comparison of the flavors that will help you choose the best one for you!
Price
The price of Shakeology is $129.95 for a bag of 30 servings. That's $4.33 per shake. This is the most economical packaging available.
Alternatively, Shakeology offers 24 single-serving packets (up to 3 flavors, 8 servings of each) for the same price. You can also purchase the 7-day Shakeology Sampler which provides 7 single-serving packets, one of each Shakeology flavor, for $34.95 (that's $4.99 per shake).
Although we recommend Shakeology for anyone who is trying a meal-replacement shake for the first time, there are several alternatives out there. To learn more about other meal-replacement shakes, click here.
How to Purchase
If you would like to try Shakeology, make sure to buy it from the official site. Although it is available on Amazon and e-Bay, any purchases not done through the official site do not qualify for the 30-day money-back guarantee. We recommend only purchasing directly from Beachbody to guarantee the best product quality and customer satisfaction.
More Reviews
Here are additional customer reviews.
Unbiased review
Let's begin: I am not a Beachbody coach. This review is completely unbiased. I started drinking Chocolate Shakeology a week ago and have noticed results already.

It is true that the taste is awful if you only mix it with water. The disgusting taste is because of the stevia, which is a natural sweetener with a strong aftertaste. To solve this problem, use the recipes found in the bag. Most of them are really easy and low cost. I just made the Chocolate Shakeology with vanilla almond milk and threw in some frozen cherries - it was delicious.

---
Results
I lost 10 lbs in 10 days while drinking the Vanilla flavor Shakeology. When I first tried it I didn't like the taste, just like everyone said. I learned how to improve the taste by adding one simple ingredient - ICE! It tastes MUCH better and I got used to it. I replaced lunch with the shake and tried to eat healthy throughout the day.

I am extremely happy with my results. I still have a long way to go to reach my goal weight but I'm sold on this product!

---
A healthy option
The only reason I gave 4 stars instead of 5 is because I am not a fan of the taste of Shakeology. My favorites are the chocolate vegan and the strawberry flavors. I did not like the Greenberry.

Apart from taste, I notice that I feel better every day since starting to drink Shakeology. I've lose 10 pounds in the past month (with exercise). I feel more alert and energetic. Surprisingly, I also notice an improvement in my skin complexion, which is a wonderful bonus!

---
Save your money
What is wrong with everyone? This shake is gross! I gave it a shot because of all the healthy ingredients but it is disgusting! There is a bitter aftertaste I can't get over. I tried mixing in some fruits, almond milk, peanut butter, etc. The aftertaste was still there! Yuck! Don't bother.

---
Great with Insanity
I started doing the Insanity workout and noticed that I wasn't seeing results in the first 2 weeks. I decided to order Shakeology as well because it was recommended with the workout. I am not sure if this is ONLY because of Shakeology (probably the workouts are helping), but I've never been in better shape in my life. The shake makes me feel more energetic during the workouts and I end up burning more calories. Definitely worth a try!

---
It works!!
I'm so glad my friend recommended Shakeology to me. I've lost 25lbs in the past 3 months and my cravings are gone. I eat less during my regular meals because I feel satisfied for hours from Shakeology. I can't believe I can lose weight without feeling hungry! I would absolutely recommend this to anyone who wants to lose weight.

---
Boosts metabolism
I am not affiliated with Beachbody. I'm just someone who had a great experience with Shakeology and I want to share it with you. By itself, it doesn't taste good. Here's my recipe: mix the chocolate powder with a tablespoon of peanut butter, 1/2 cup of unsweetened almond milk, and a cup of ice. This makes a huge portion (actually to big for consumption in one time). The texture is like a milkshake and that's how I like it best. I also like to use only 1/2 scoop of powder each time, which means I get 60 servings with each bag I buy rather than 30.

I have one shake every day for lunch. After a few days my cravings for sweets disappeared and I feel satisfied for hours after drinking Shakeology. I have tried many protein shakes and they don't even comes close to curbing your appetite and eliminating cravings the way Shakeology does.

With Shakeology daily for 2 months and moderate exercise for 20 minutes daily, I lost 35 lbs.

I highly recommend Shakeology to anyone who is looking for a shake to reduce cravings, increase energy, and improve metabolism to achieve weight loss. Yes, it's pricey, but I think it's worth it.

---
Shakeology Review
Jan 20, 2017
by
Paula Gotzab
People keep complaining about the taste of Shakeology... I have been taking it now for 3 months and I lost 40lbs. My boyfriend has been doing it for 3 months and lost over 50lbs.

Obviously, it does not taste like a chocolate bar but who cares? It works! I add a banana and some peanut butter to the vanilla flavor mix and it's actually quite tasty!

---
DON'T BUY
I hate the aftertaste of the Greenberry flavor. Maybe the other flavors are better, but I'm not risking it. I would not recommend this.

---
Pricey, but worth it
Shakeology comes to around $4 per shake which can be more expensive than other powders out there but I had to write a great review about this because I think it's worth every penny. I've tried Slim Fast and Herbalife and I'm never going back. With Shakeology, I feel more energized and alert throughout the day. I'm never hungry or craving anything. My workouts are more productive. I've lost 10lbs (with exercise) in the past month. Trust me, you'll KNOW that this is worth it based on how you'll feel after only a few days of consuming it. I also like the flavor of Vegan Chocolate.

---
$130? Are you kidding?
I thought I would try this because it has the money-back guarantee. I was curious because of all the hype. Shakeology does NOT taste good. For $130 per bag, they could have made it better. No way would I continue with this when there are so many other shakes out there that taste better and are cheaper!

---